This is more of a casual one, not assigned by my teacher so I do not exactly have a set plan for what to say. But I do have some people who have visisted the site because they want to know more about how I have been fairing. Shocking, I know.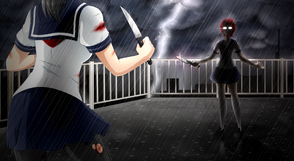 In any case, I have been pretty hard at work at school what with friends and schoolwork and all. However, there has been one main thing taking up my time: poetry.
I currently have four poems written and shown to teachers which is more than I've ever had in one year! One of them I completely wrote on a whim but it one of my longest. Another I've written for a contest where I could win $250. One I said in front of my entire school.
I didn't faint and I was able to get tons of applause for it. So I am a bit confident about my chances in the slam poetry competition. So I guess I'm starting to feel better about my writing? Not that I was not already confident, but sometimes… you start to wonder if people actually like the way you write or if they were just lying to you this whole time.
Yeah, I know that is certainly not a healthy way to think. But this is just to show that everyone needs validation for their work. Even "writing goddesses" such as myself. In fact, one of my readers who has contacted me could probably use more validation in their life. I wish they had a blog for me to point to but they probably would not appreciate it.
So I guess that was an update? I hope you guys liked it. Comment below if you would like more of this and I might do some more sloppy things like this!
Kisses to all,
The Lovely Ms. Artis